Hyukoh @ Tiger Uncage, Urbanscapes 2017!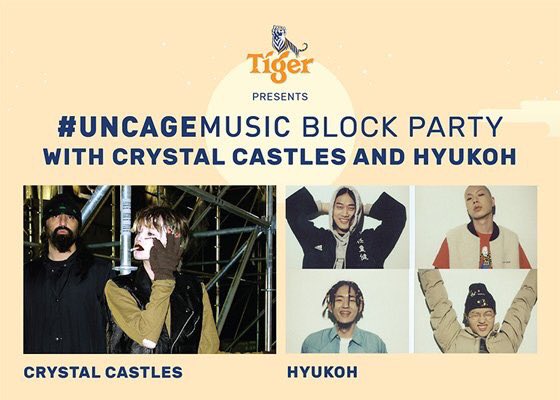 Have you heard of Hyukoh? Are you a fan of Hyukoh?
Hyukoh is a Korean Indie band under YG sub-label by Tablo namely 'HIGHGRND'! It's such a surprise that they're coming to Malaysia as an indie band in Korea never really perform internationally, it's such an honour that Urbanscapes 2017 is bringing them!
Hyukoh will be performing @ Slate, The Row on 21st May 2017 and also The Bee on 22nd May 2017.
Tickets for 22nd May 2017 @ The Bee has officially SOLD OUT!
Wanna WIN Passes to the Private Showcase on 21st May?
The private showcase is happening on 21st May 2017 @ Slate, The Row, you will need an invitation in order to enjoy Crystal Castles and Hyukoh performance.
The ONLY way to WIN PASSES to Hyukoh @ Tiger Uncage Showcase:
Check out Tiger Beer Malaysia Facebook Page here: www.facebook.com/TigerBeerMY
or Urbanscapes Malaysia Facebook Page here: www.facebook.com/urbanscapes 
One of my favourite song that I wish they will perform at the showcase:
Hyukoh – Comes And Goes